The Moccasin Chronicles

DAE / 2022
Context: Masters Thesis Research
Photography: Aster Verrier︎︎︎, Julien Chaintreau



For my Masters Thesis at the Design Academy Eindhoven, I oriented my research in redifining the relation between Craftsmanship and Manufacturing in footwear. Moccasin, a silhouette that carries tremendous heritage, functions as the case study to situate the existence Craftsmanship across history and within the industry that we know to this day.

Temporarily disconnecting Craftsmanship from the individual practice and focusing solely on knowledge production as the main parameter helps in redefining the circulation of crafts and know-hows. I decided to simultaneously engage in producing knowledge myself by creating a series of Moc-Toe prototypes which attempt at materializing this theoretical story. My material experiments coupled with several interviews helped at informing the written study and vice versa, ultimately proposing an original viewpoint on this complex topic.





Below are a few reproduction images from the book itself, feel free to contact me if you wish to order a physical copy of this research.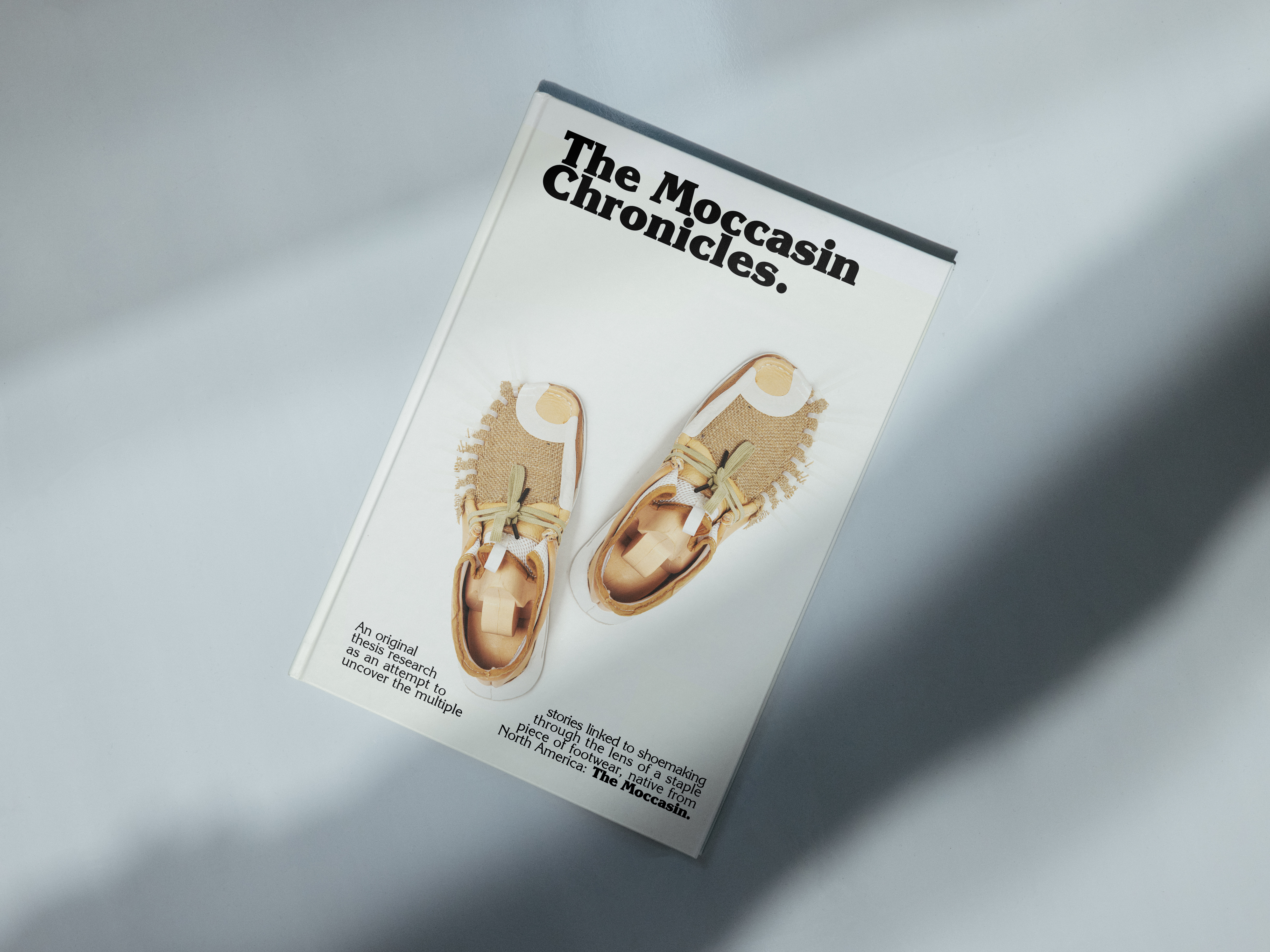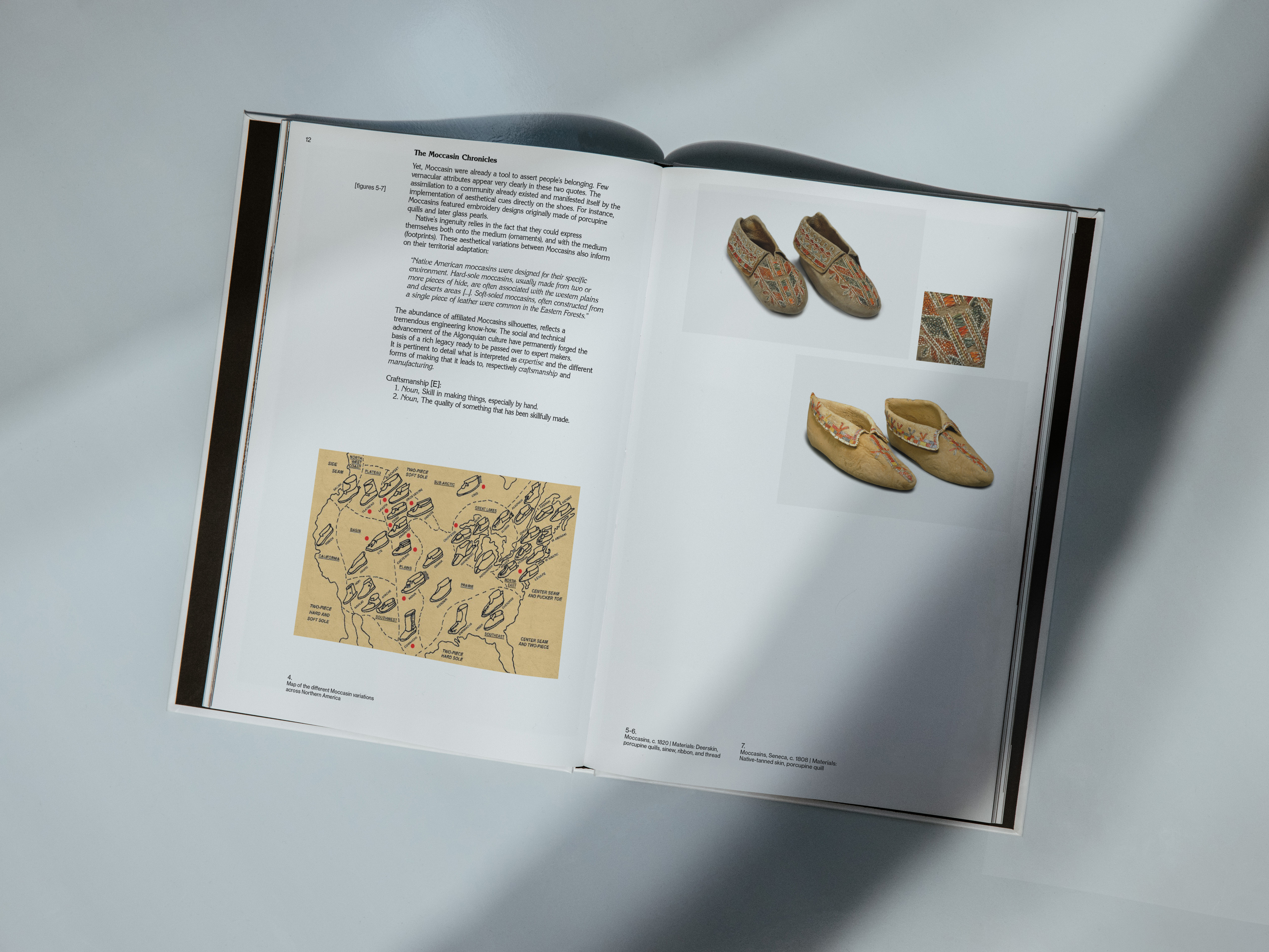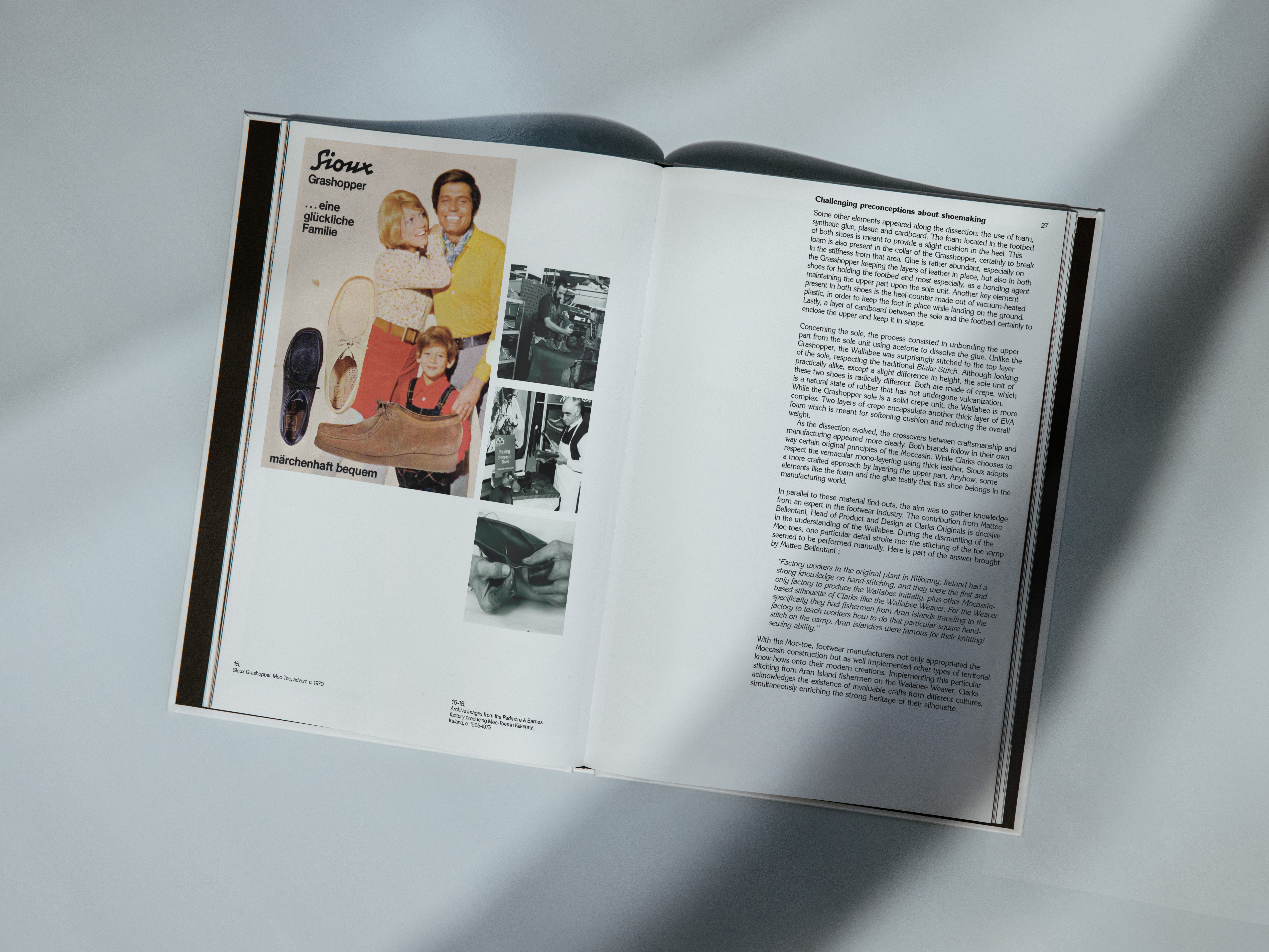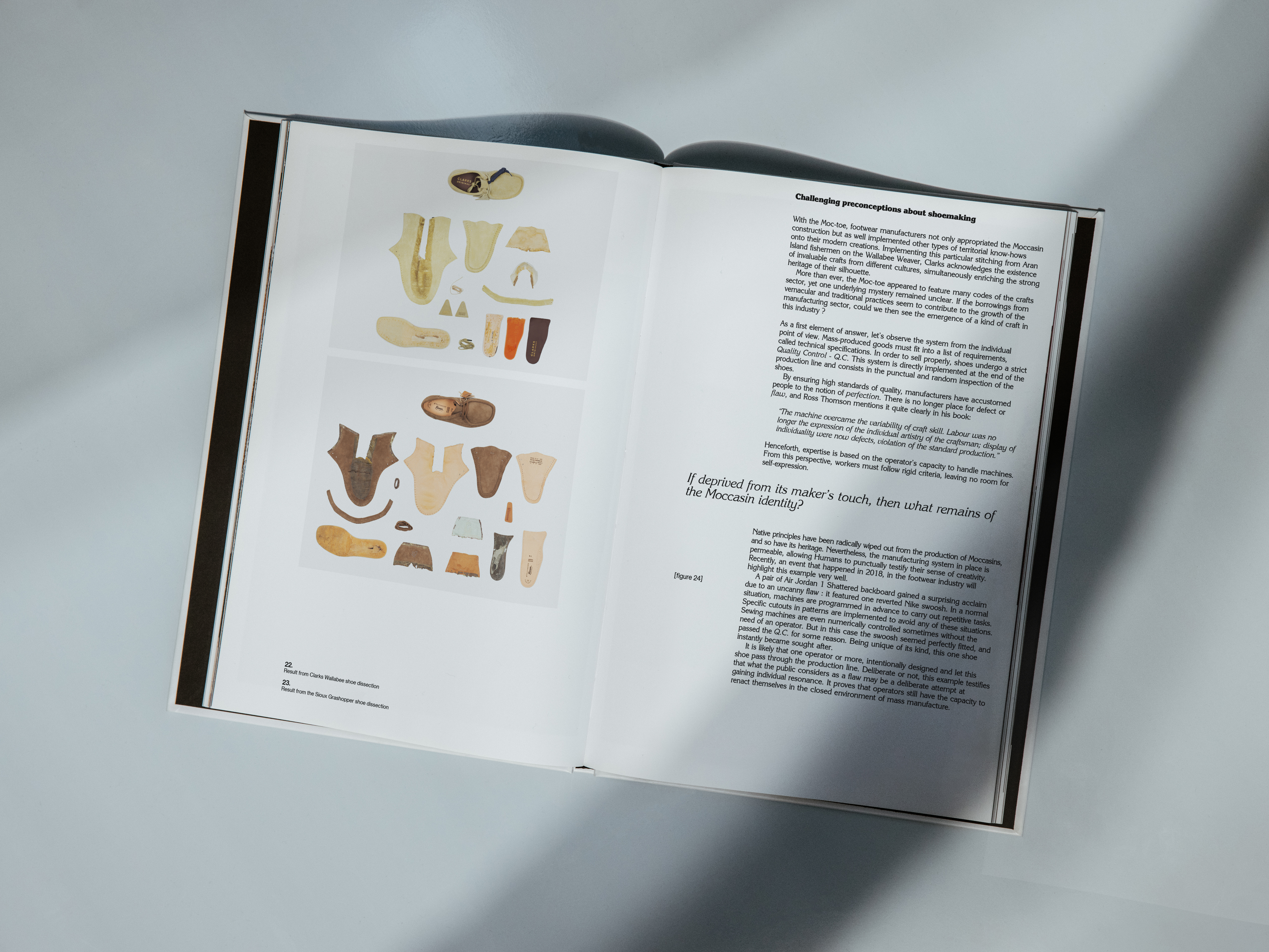 This research was feasible based on the reading of an essay from professor Daniela K. Rosner called Critical Fabulations and thanks to the invaluable help from several actors in the footwear industry:

- Matteo Bellentani, Clarks Originals
- Reiner Pfeiffer, Sioux GmbH
- Tull Price, Feit®
- Borre Akkersdijk, Byborre
- Max Limol, Sneakers Culture



---